A place full of people I thought I could learn a bunch of things from. People that could show me points of view I don't even imagine. People that did and do beautiful things and that understand the real meaning of Beauty:
The First New Yorker Conference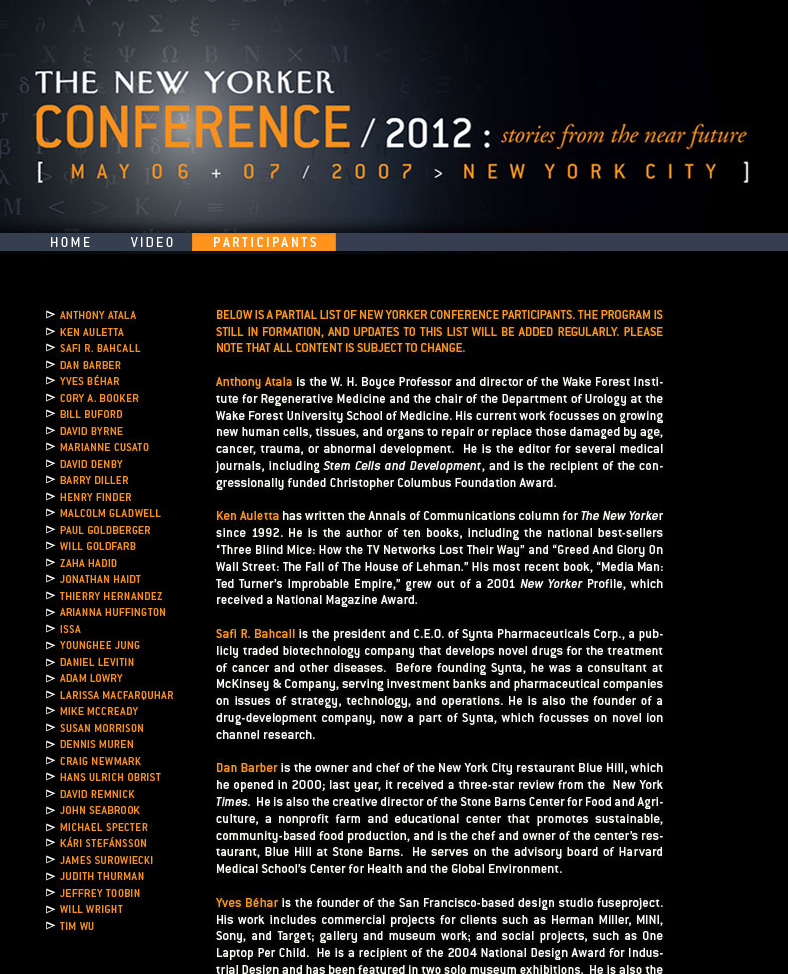 Well, what I'll do is just try to tell all that people what I'm looking for and see what happens.
…
If you want to see what happens too… STAY TUNED! =D